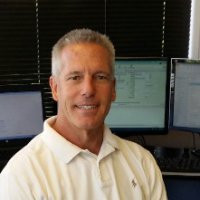 PROCESS INC.
is a world leader in sales of previously-owned material handling equipment and attachments, as well as specific lines of new material handling equipment and attachments.
We serve customers across the globe in the scrap metal processing and recycling industries, timber industry, marine and port industries, as well as construction and demolition businesses. Process offers material handling cranes, logging material handlers, scrap magnets, scrap grapples, buckets, mobile shears, tires, as well as magnet generators and associated components.
Our machines are carefully selected, including previously owned equipment from Caterpillar, Liebherr, Fuchs, Sennebogen, Komatsu, Hitachi, John Deere, Dimet, Mozelt, La Bounty and Genesis. Most machines are reconditioned and repainted before sale.
Process is also the North American source for Hammel shredders, new and used. Built for shredding metals, wood, tires, recycle, and more, these incredible machines are fast, efficient, and durable. They come in a wide range of sizes. If you haven't checked out a Hammel, you owe it to yourself to take a close look. Call us.
We have an extensive international supply network, and are unmatched at finding equipment that is exactly right for your needs. For example, we can locate specific material handling equipment in Europe, and deliver it to you in South America. Wherever you are, we'll find the equipment you need – at substantial savings.
We don't believe in disappearing after the sale. To protect your investment, Process Inc is the only company that backs every sale.
Founded by Rane Lottinville, an industry veteran with extensive connections across the globe, Process has a wealth of experience in delivering material handling equipment for any job, and any budget. Reliable, dependable, and flexible – we are in business to make your business run smoothly.
Contact us today to deliver a solution to any material handling needs you may have.
HARD TO FIND MACHINES?
Our inventory changes on a daily basis. If you don't see something listed, don't worry. We'll find it for you. Contact us today!