INDUSTRY APPLICATION
ELECTRONICS RECYCLING
Machines for Primary Shredding: Official U.S. Source for World Class Hammel Shredders
Process Equipment is the official U.S. Source for world-class Hammel mobile shredders, both new and pre-owned. Hammel shredders are capable of taking on the toughest waste wood grinding jobs in the world.
All Hammel mobile shredders are capable of handling a wide variety of electronics recycling materials. The Hammel primary shredder line includes tracked and wheeled shredders from the VB 450 all the way up to the VB 1500, the world's largest and most powerful mobile shredder.
Key features of all Hammel shredders include:
High performance
Low energy consumption
Low noise emission
Mminimal dust formation
Durable tools
Hammel shredders can be fed with traditional material handlers and wheel loaders, also available from Process Equipment.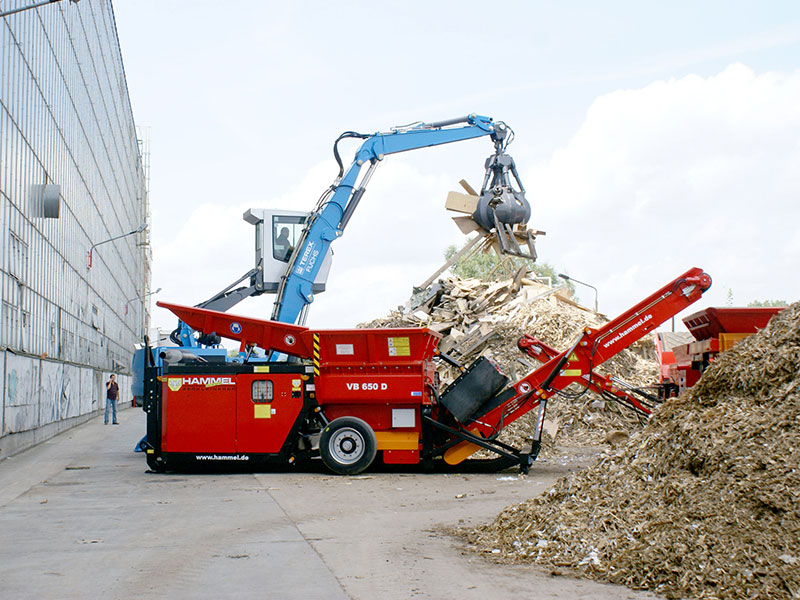 VIDEO
WATCH: VB 450 D shredding electronics, and Hammel Demo Day May 2019 including electronics shredding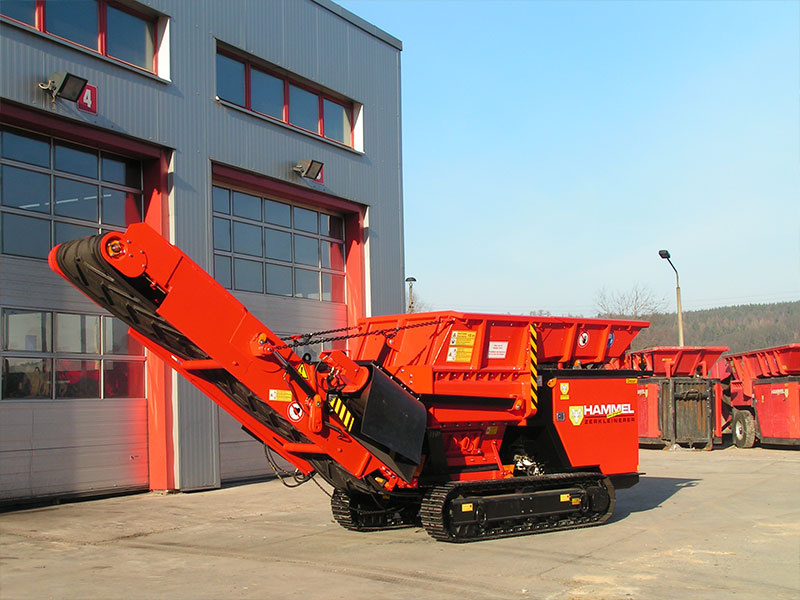 Hydraulic recycling machine with 2 slow running tool shafts. Available in 3 models: D (wheeled), DK (tracked), E (tracked)
Suitable for Wood (Old wood, construction & demolition wood, rhizomes, green waste, pallets, cable drums) or Rubbish (Domestic waste, industrial and commercial waste)
High performance
Low energy consumption
Low noise
Minimal dust formation
Long service life of the tools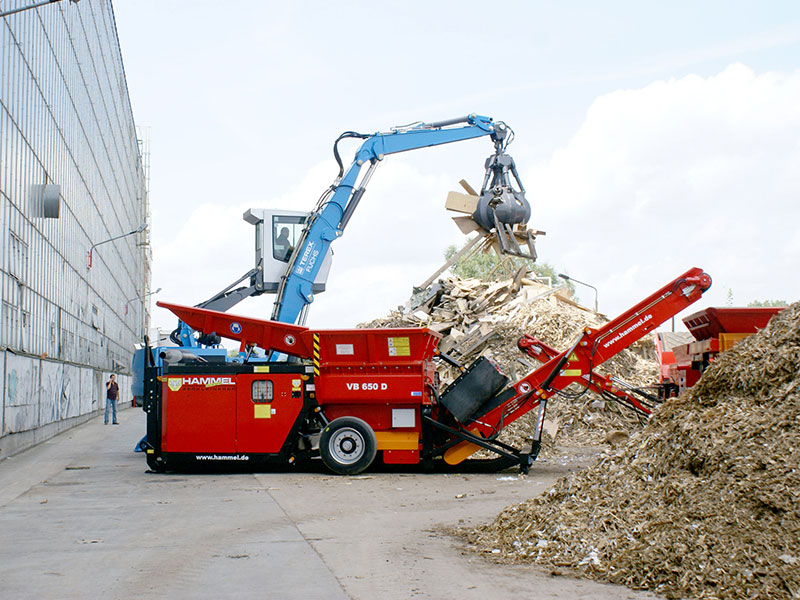 Hydraulic recycling machine with 2 slow running tool shafts. Available in 3 models: D (wheeled), DK (tracked), E (tracked)
Suitable for Wood (Old wood, construction & demolition wood, rhizomes, green waste, pallets, cable drums) or Rubbish (Domestic waste, industrial and commercial waste)
High performance
Low energy consumption
Low noise
Minimal dust formation
Long service life of the tools